JURY
Introduction of this year's juries.
2017 Jury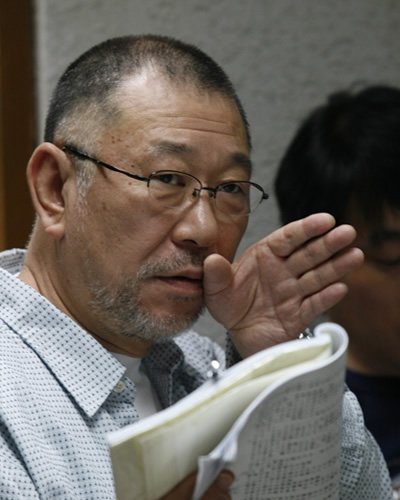 Jury President Yoichi Sai
Film Director
Sai Yoichi was born in 1949 in Nagano. In 1976 he served as assistant director under Nagisa Ooshima on the film "Ai No Korida." He debuted as director in 1983 with the film "Jukkai no Mosquito." His 1993 film "All Under the Moon" won the Japan Academy award as well as many others. He moved to Korea in 1996 to study. Other films as director include "Itsuka Darekaga Korosareru," "Hana no Asuka Gumi," "A Sign Days," "Marks," "Dog Race," "Buta no Mukui," "Doing Time," "Quill," "Blood and Bones," and "Kamui." He is currently the president of the Director's Guild of Japan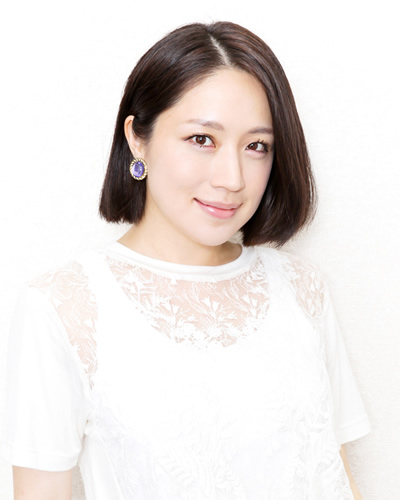 Kamiko Inuyama
Essayist
Kamiko Inuyama lived in Sendai and worked as an editor for a fashion/culutre magazine. After leaving that job she moved to Tokyo and spent 6 years as a NEET spending her nights bar-hopping with a series of pretty friends. After turning 30, she and her friends were still looking for the "right" guy. She began blogging about her experiences which became a viral hit via twitter and she was asked by a publisher to write an e-book based on her blogs titled "Makebijyo." The e-book struck a chord with women in Japan and became an instant hit. She now appears regularly on TV, radio, in magazines and on the web making her a sub-culture superstar as well.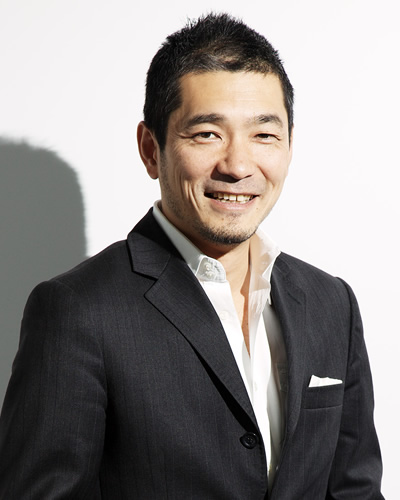 Jun Kitada
President, Condé Nast Japan
Jun Kitada is President of Condé Nast Japan, and Publisher of VOGUE JAPAN, GQ JAPAN, VOGUE girl, VOGUE Wedding and WIRED magazines. After graduating in Economics from Musashi University in 1991, he began his career at Ad Dentsu Tokyo as an advertising sales rep. The following year, he moved to Chuokorun Shinsha and was placed in charge of advertising for GQ JAPAN and Marie Claire. In 1997, he was recruited by Condé Nast Publications Japan, where he became Manager of the VOGUE JAPAN Advertising Department in 2001 and became Manager of the GQ JAPAN Advertising Department in 2003. In 2006, he was promoted to Vice-President in Charge of Advertising and Marketing. In 2010, Kitada was appointed President of Condé Nast Publications Japan and its subsidiary Condé Nast Digital. Condé Nast Japan is leading the fashion media market in Japan, with Kitada's initiative on digital development, events, and recent digital video business development.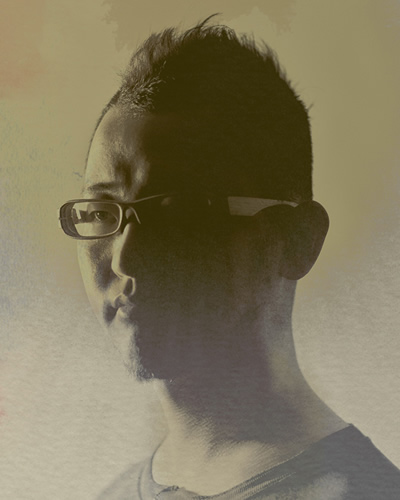 Kosai Sekine
Film Director
Kosai Sekine began his career with his directorial debut short film, "RIGHT PLACE" in 2005. In 2008, he began work as a freelancer and joined the production company GRASSLOFT in 2010. Along with his work in commercials, music videos, web movies and short films domestically, he is represented by international production STINK. With his work for Adidas UK and Volkswagen Hover Car movie in China, he has spread his talents worldwide. His recent works include 'Ichibanshibori' (KIRIN), 'Nike Music Shoe'(Nike), campaign of Shiseido HAKU series, Google mobile sagasou series, 'UYUNI' (UNIQLO) and a series of commercials for Fuji Xerox.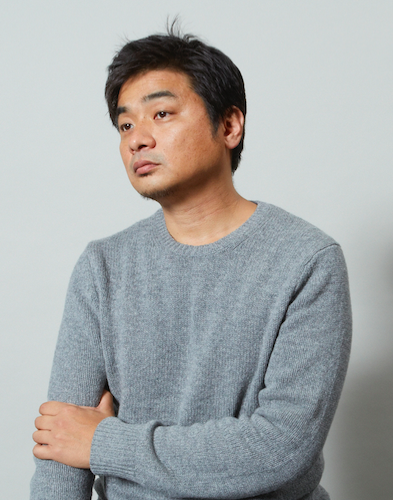 Takuma Takasaki
Executive Creative Director, Dentsu Inc.
Dentsu Inc.'s Creative Director Takuma Takasaki has been recognized many times over with awards like 2010 & 2013 Creator of the Year, TCC Grand Prix, ADC Award, & ACC Award. He has been responsible for the promotional campaigns for avex Entertainment's "dVideo", JR East Japan's "Ikuze, Tohoku," "Orangina" for Suntory, ANA, Intel, JAR, Asahi Newspaper and others. He was selected to be the creative director for the presentation to the Olympic Committee to bring, successfully, the Olympics to Tokyo in 2020.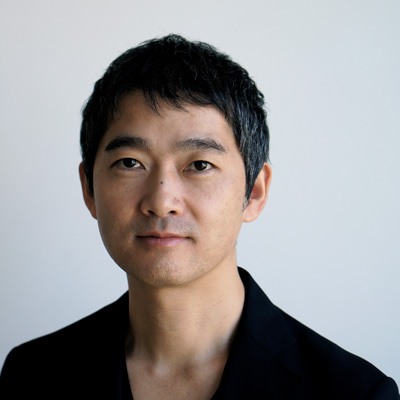 Fumitaka Takano
Creative Director/Communication Architect, ADK Tokyo
Since Fumitaka Takano joined ADK Tokyo, he has been involved in numerous campaigns for major brands such a Toyota, Air New Zealand, Ikea, Mondelez and many others. As a creative director and a communication architect, that builds the entire campaign from strategic planning through creative execution, Fumitaka is integrating film, interactive, branded content and PR into campaigns that produce results. In 2014, he made up digital creative team 'NOIMAN' within ADK Tokyo pursuing innovative approaches. Fumitaka's work has been recognized at the Cannes Lions, Spikes Asia, The One Show, New York Festivals, Adfest and so on. He has also served on the Cyber jury of Cannes Lions 2016, Promo & Activation jury of Cannes Lions 2014. His original short film 'Kakuzato' was screened in Japan & Asia selection at Short Shorts Film Festival & Asia 2012.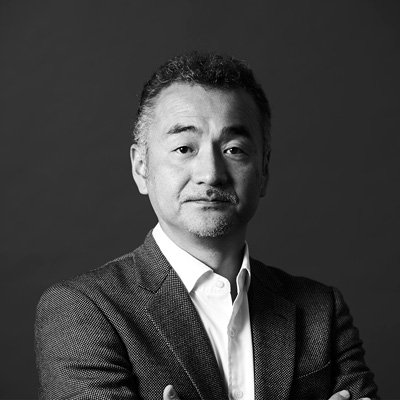 Morihiko Hasebe
Executive Creative Director, Hakuhodo Inc.
After graduating from Gakushuin University in 1986, Morihiko Hasebe began working for Hakuhodo Inc. as copy writer and CM planner. As Creative Director, he has created world-wide promotional campaigns and has served on the jury for Cannes Lions, Spikes Asia, AdFest, One Show, D&AD, Dubai Lynx, and AD STARS. He directed his 1st theatrical release film in 2014 which won awards at festivals around the world including the Canada International Film Festival.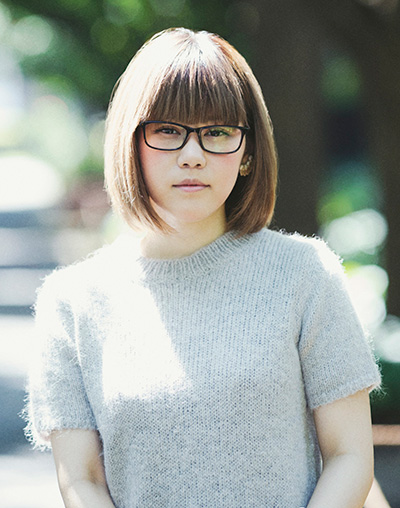 Ū-ki Yamato
Film Director
While studying in Sophia University, Yamato made a directorial debut with a short film "That Girl is Dancing by the Seashore", which won the Jury Awards at 2012 Tokyo Students Film Festival. Second short film "Her res" was elected the 2012 PFF Award. Her first feature "Five count to Dream of You" has released in March 2014, achieved the youngest record of director of Shibuya cinema rise, the most famous art theater in Tokyo. Third short film "Like a Fairy Tale" broke the box office record of late night screenings at Theatre Shinjuku, which is known as a gateway to success for independent films. In 2015, she received the Japan Film Professional Awards for Best New Director. Her second feature "Drowning Love" had 500,000 admissions, it made over 700 million yen. This is a record for Japanese female directors in their 20s. Other than film directing, Yamato has been directing music videos for various artists such as idol group Nogizaka 46. Her latest work was music video titled 'Light', song of for a popular Japanese rock band RADWIMPS, who made music and songs of "Your Name."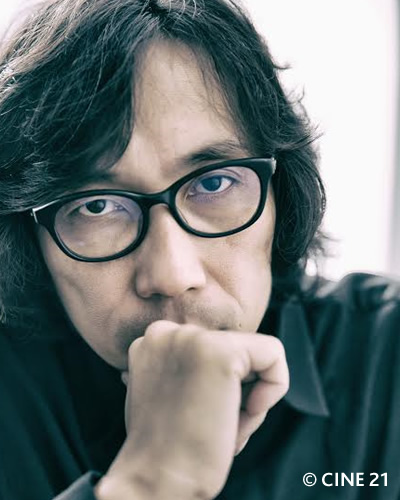 Isao Yukisada
Film Director
Acclaimed director Isao Yukisada was born in 1968 in Kumamoto. He made his theatrical debut with his 2000 movie "Himawari (Sunflower). His 2001 film "GO" won Best Director at the 25th Japan Academy Awards. His subsequent films "Crying Out Love, In the Center of the World," "Year One in the North," "Spring Snow" were all hits making him one of the most successful Japanese directors. He also won the 18th Koreya Senda Award for "Buenos Aires Zero Hour" (2016) and "Tango・Winter's End" (2015). His up coming films include "Ustukushii Hito, ca va?" for Kumamoto Films" (Summer, 2017), "Narratage" (Fall, 2017), and "River's Edge" (2018).